Hi all!
In case you don't know me yet, I'm Jami. I freelance edit for Chimera Editing, where my bio says:
Jami has interned for Entangled publishing, Bree Ogden, and another NYC Agency she's pretty sure is Voldemort, since she's not allowed to say their name. She has experience handling extensive amounts of slush and evaluating hundreds of manuscripts in reports. Her love of books led her to a BA in English. She adores stories with a strong voice no matter the genre, and routinely reads all forms of speculative fiction, romance and erotica, thrillers, mysteries, contemporary (especially dark ones), and pretty much any random novel that transports her to another world. She's followed the publishing industry for over a decade, though only had the courage to risk a professional move when she upended her life to move cross country from Texas to Philadelphia in 2012.
Before she started working in publishing, she regularly managed to read 150 books a year, and is still reading over a book a week this year despite the workload of her day job, agent internship, and editing. 2014 and 2015 #Pitchwars adult mentor and #Pitchmadness industry advisor and first reader for 2015, food nerd, and general geek.
I said it last year, and it's still true this year.
#Pitchwars isn't about finding the perfect story. It's about finding that amazing story that can become that perfect story with a bit of elbow grease. You're going to be working very closely together, so you have to like the person you're working with.
So what am I looking for this year? (Other than the category of ADULT?)
Voice-When a panel of agents and editors was asked at an RWA cocktail party I went to what the current trends are looking like, the most common answer was VOICE. I can't agree more. Weave a world around me, and I'm all over it! Almost anything else about a novel can be improved with this process, but if you don't have your voice in it, it may as well be a shopping list.
*Marketability. I had so much fun with Sarena and Rissa last year, and they ended up with fantastic stories. But both were in genres that aren't so popular with agents right now, and so ended up passed over, alas.
(Meanwhile, Sarena has become an editor in her own right at WorldWeaver Press, while Rissa is working on self publishing Unrevelations!). I suspect romance will catch my attention more than most other genres, but especially romance with elements of the unexpected. I not only spent years CPing for a series of romance/erotica writers, but then spent another year interning for Entangled. Very little makes me blush, but I prefer it with more plot than sex. "Women's Fiction" (which really is a misnomer of genre, but stories with grown women facing change and complex situations) also catches my attention right now, though I'm a bit tired of the "plain Jane" type MC trope. I want to get caught up in her life, not on her laundry. I have enough of my own to deal with.
*Tense plots- Keep those pages turning. Make me want to stay up past my bedtime. I have piles of books (and hopeful books) waiting to be read. Make me forget about them. This doesn't mean things have to be exploding in your novel. But I want there to be something more at stake than simply pride. Capture me in their conflict, in the emotional struggle, and you'll catch my attention for sure. Some books that have done this well without having outwardly tense plots are: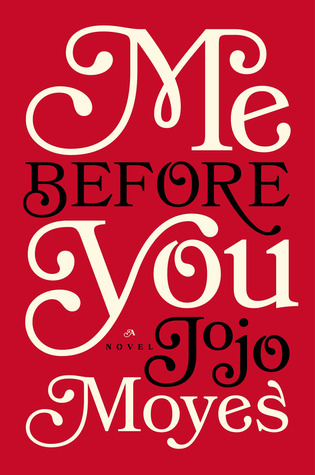 *Characters who come to life and DIVERSITY- Seriously, I cannot emphasize diversity enough. When I was at RWA, I heard many conversations about how to bring more diversity into it. I'd love to see some intersectionality of race, GLBT, and disability, in a way that doesn't feel like just ticking checkboxes. I've read one really amazing MS with these elements balanced, and I want more like that. (Yes, I know who this was. Yes, I routinely check their twitter to see if they're agented yet, because I still find myself thinking about this MS from time to time! It's a YA, or I'd be asking them if they wanted to participate.)
What would turn me off your MS?
*Note: I really can't say that I absolutely would not do any particular genre. If something blows me away, I'll absolutely look at it. But I'm probably not your best fit right now for mainstream scifi/fantasy, historicals, or retellings. (Just due to the market. Unfortunately, while I love these for my pleasure reading, market considerations are strong for me right now.)
*No dystopian/post apocalyptic/zombies/Vampires/werewolves/demons and assorted immortal characters- While nothing is ever truly unmarketable, as there's always that stray amazing one, these are all elements publishers seem burned out on right now. It's likely to lose me at the pitch.
*If a character would rather die than go without their crush of the moment for a day, it's not for me. I want complex, strong characters. That means less angst and no problems that could be solved with a conversation. See also: Why I don't like coming out novels.
*Straight up Thrillers/Crime related dramas- Sorry, I'm utterly burnt out on these. Psychological thrillers, action adventure novels, etc. If they're part of romance/thriller, though, they might catch my attention, especially if they have some of my wanted elements.
*Hatefulness or bigotry- I absolutely will NOT consider anything that is racist or homophobic/transphobic. If a character has a disability, there should be more to them than an inspirational sidenote. This is completely nonnegotiable for me, as those are personal pet peeves. (More than one book has met the wall when a character is magically "cured" of their disability, especially when it happens without any struggle or work on their part.)
How am I going to narrow down entries?
-First reading the excerpt and seeing if I connect to the voice. I know, one chapter isn't much to go on, but even if it ends up reworked, I can generally get a sense of the style and tone of the work from it. Remember, in the agent round, the agents are judging it based on ~150 words, so starting in the right place is key!
-Reading the query/looking for concept- This is where I'm going to be assessing the potential marketability, and comparing it with what the agents want. This is a MAJOR factor for me this year.
-Internet stalking you-I got along wonderfully with my mentees last year, and this year, we can only pick one! (SADLY! I want you all!). So I want to make sure whoever I narrow it down to is someone I want to get to know better. Note, I'm only looking at your name once I think I may want to work with you. Before that, I deliberately don't so no bias can sneak in. But if you're someone I routinely crit for, you probably don't want to submit to me for this. Take the chance to get feedback from fresh eyes.
-Requesting more-Chances are good the above will narrow it to 10 or less. I may ask for synopses, or just the rest of the MS, depending on how narrowed down it gets here. Bear in mind, last year the other mentors and I often liked the same ones, so I'm planning accordingly.
I probably WILL NOT have time this year to give feedback to ones I don't select, alas. I wish I could, but if the number of entries is anything like last year's, it's not feasible with everything else I'm juggling. If you really want feedback, AFTER the entries are picked, contact us at Chimera Editing. I'll give you a discount on a simple or in depth critique, scheduled for this year.
Think you have the MS for me?
Pop over to Brenda Drake's Blog and check out how you choose me as one of your potential mentors. While you're here, check out my best friend, business and critique partner, K.T. Hanna's wonderful debut novel. I did the content edits on it, similar to what we'll be doing here, and I absolutely adore it!
Powered by… Mister Linky's Magical Widgets.
Questions? Ask away!